A morning with Harry Horrell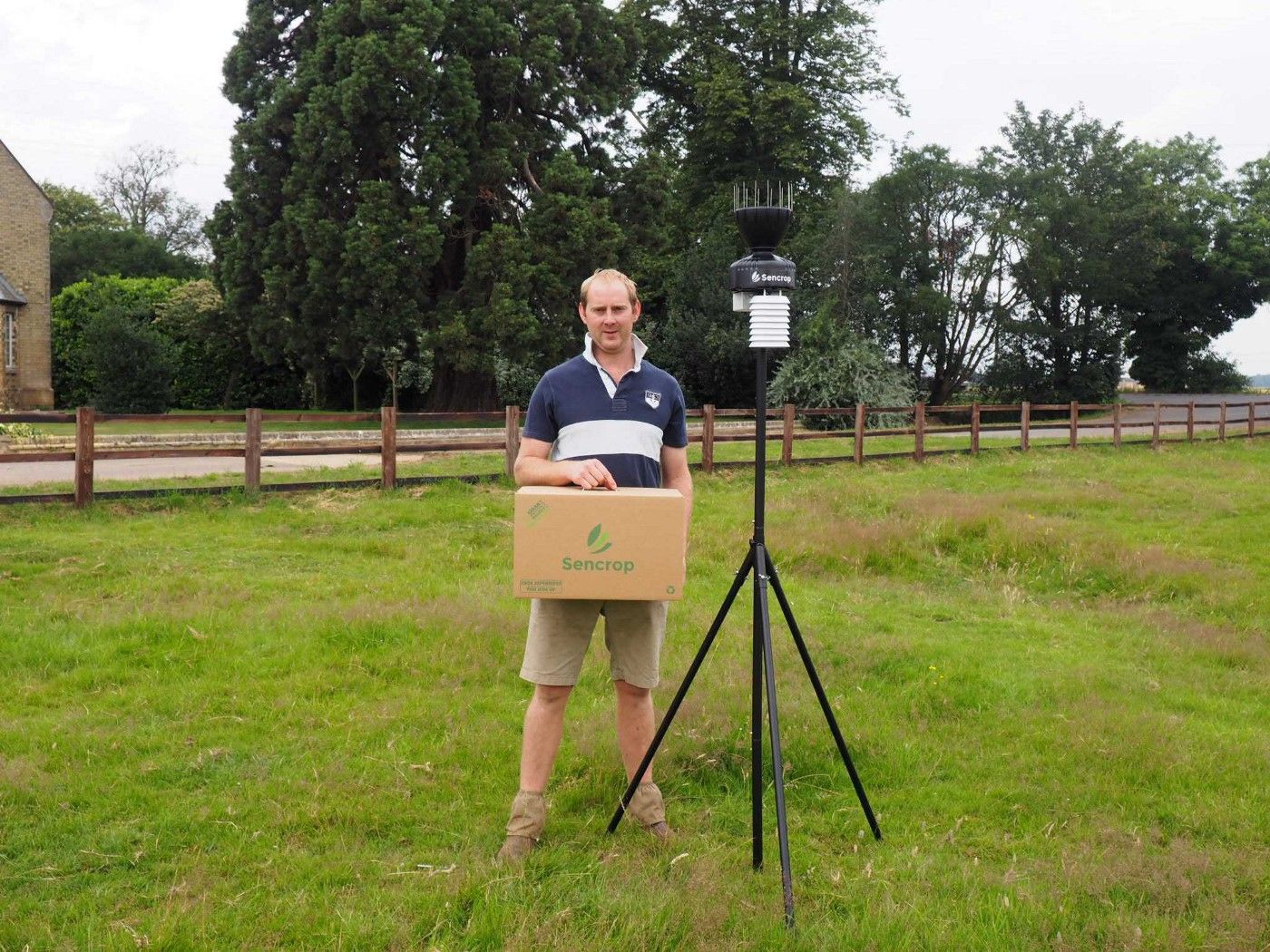 Winner of a free Sencrop Raincrop station at the Cereals Event
Sencrop exhibited at our first Cereals Event this year, experiencing mud, rain, and chilly temps (even for England!). In spite of the elements, it was a very successful event. Running a contest to mark our first ever participation, our team distributed hundreds of scratch cards along with our partners Premium Crops, Syngenta and The Farming Forum. Winners who matched three icons and visited our stand were entered into a drawing for the grand prize: a free Raincrop connected weather station and a year's subscription to the network!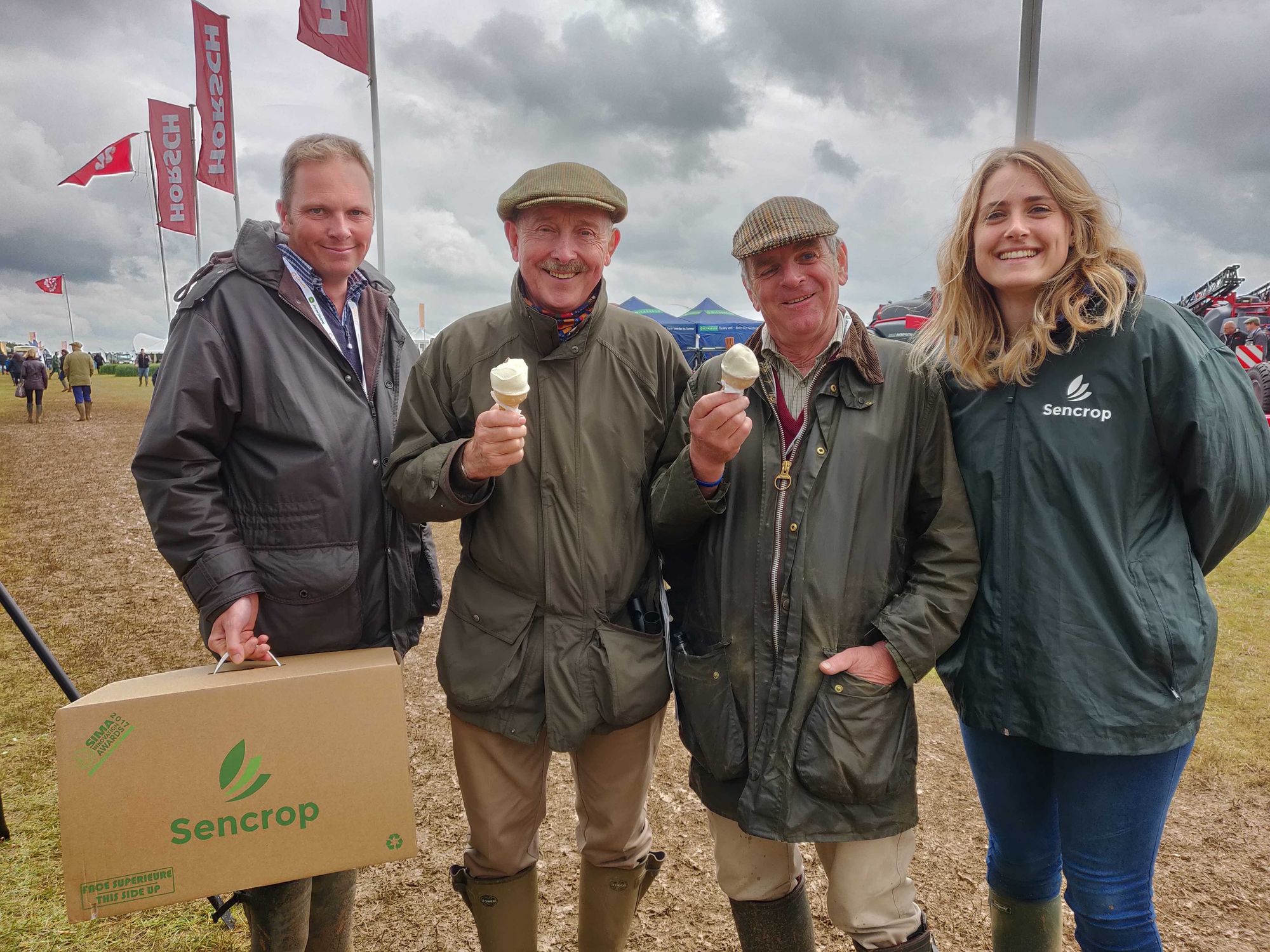 Today the winner of the drawing was announced: congratulations to Harry Horrell of Pode Hole Farm!
A visit to Pode Hole Farm
Pode Hole Farm lies just to the east of Peterborough, a 600-hectare arable farm run by the Horrell family since 1990. Today they farm winter wheat and oilseed rape, in addition to sugar beets, peas, and maize. But what is perhaps most notable upon arrival at the farm is their herd of prize-winning beef shorthorns. The happy, healthy herd is bred on-site and are really a sight to see!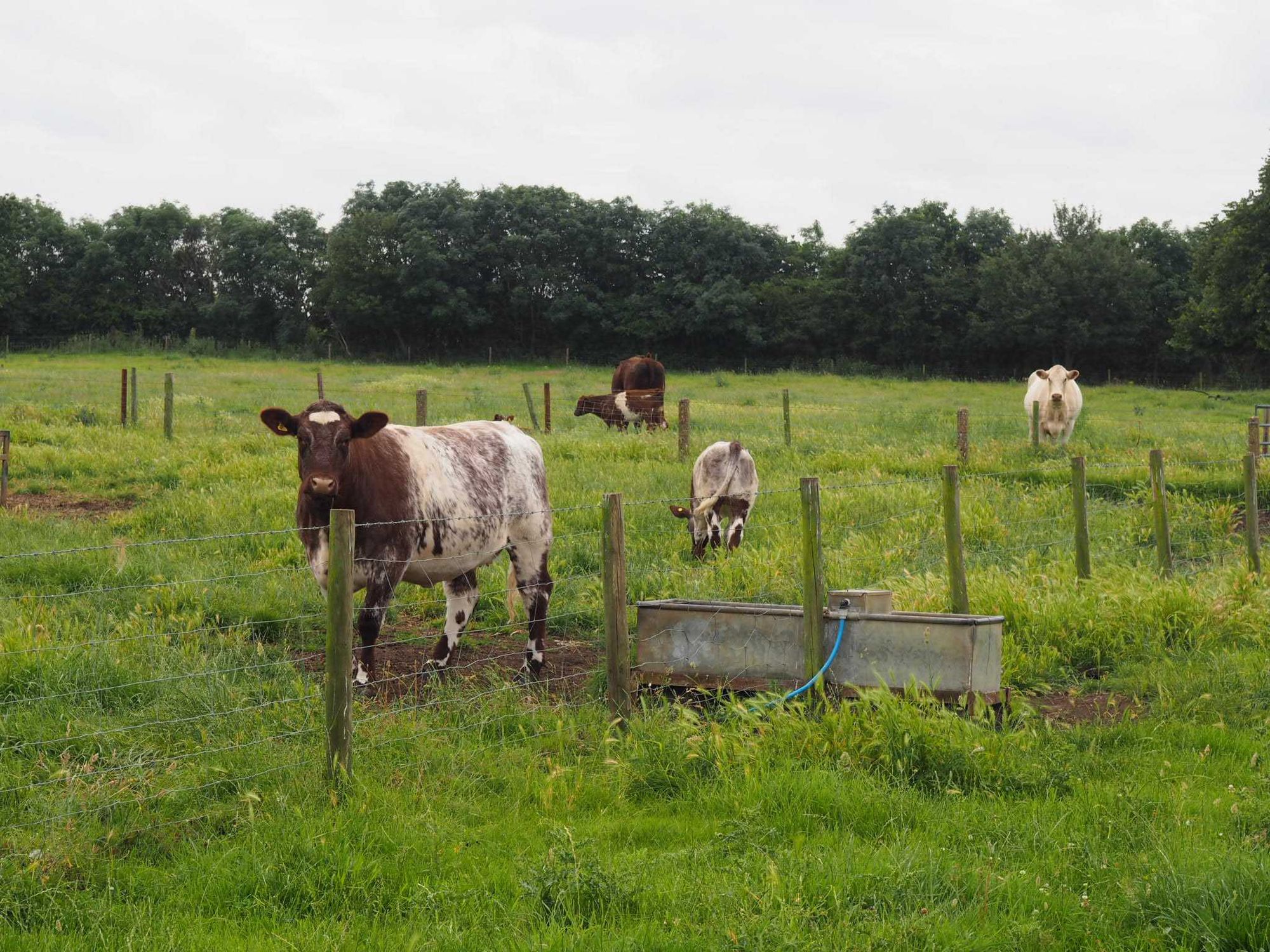 At 9:30 this morning, Victoria arrived at the farm with the Raincrop station in hand. Harry, a welcoming fellow who is very passionate about his work, greeted her warmly. He was quite pleased to have won the contest, having even expressed an interest in Sencrop's weather systems before Cereals and entering the drawing. Harry would also like to expand his personal weather network by adding a Sencrop Windcrop wind meter so that spraying can be carried out in the most optimal conditions.
Installation and connection to the network
Eager to jump in, Harry was able to set up his station in record time, with no assistance required! Once assembled, Harry and Victoria switched the station on and connected to the application. Within 15 minutes, real-time weather data from Harry's field began streaming onto his phone.
With the Sencrop application, not only can he consult the temperature, rainfall, and humidity, but he can also connect team members to his station's data. With individual accounts linked to his station, they will all be able to set their own alerts based on their individual needs.
Thank you Harry for participating in our contest and for letting us spend the morning with you on your farm! Best of luck with the harvest next week, and enjoy your station!
For more information on Sencrop's connected weather networks and our stations, visit our website!