From Station to Station, the UK Tour: Andrew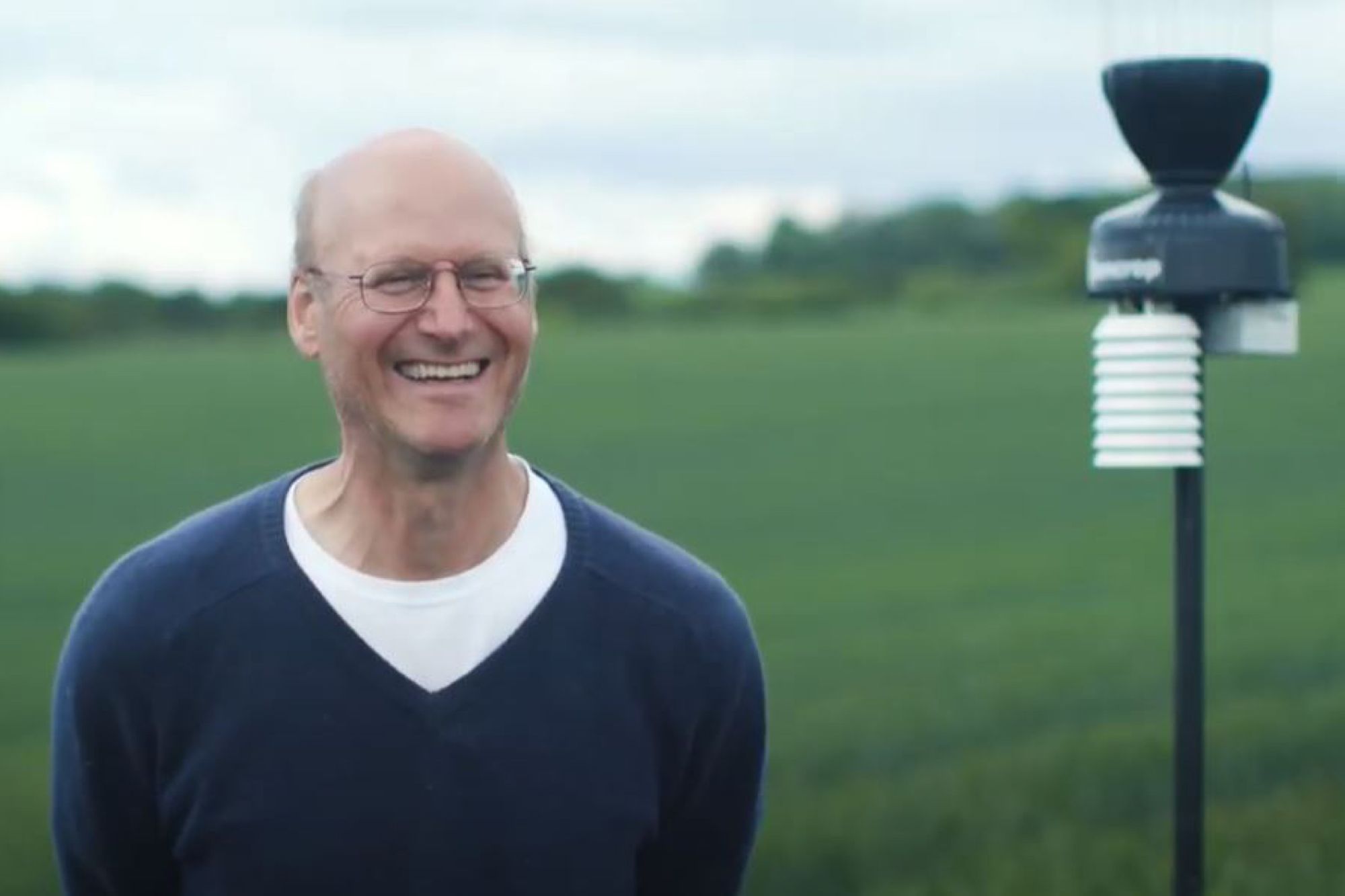 A visit with Andrew Bott, Partner at RH Bott & Son, Finches Farm
Five miles to the east of Stevenage lies Bennington, a small village in Hertfordshire. This is where Andrew Bott's family has been farming since the 1950s. Today, Andrew farms 240 hectares of arable crops and contracts 160ha for his brother. He also has a herd of 30 sucklers. We went to visit him in May 2019 to learn more about his farming business, his diversification and the technology and techniques he has adopted to bring his farming practices into the 21st century.
An early adopter of Sencrop technology
In September 2018, Andrew was one of the first farmers in the UK to adopt a Sencrop Raincrop connected rain gauge. This new generation of weather stations enables UK farmers to see live weather from their own fields and to connect to other farmers in the Sencrop network in order to share weather data. Andrew, like many UK farmers, had the goal of using the data from his station to facilitate drilling — rainfall and temperature are key metrics that drive his daily decision-making.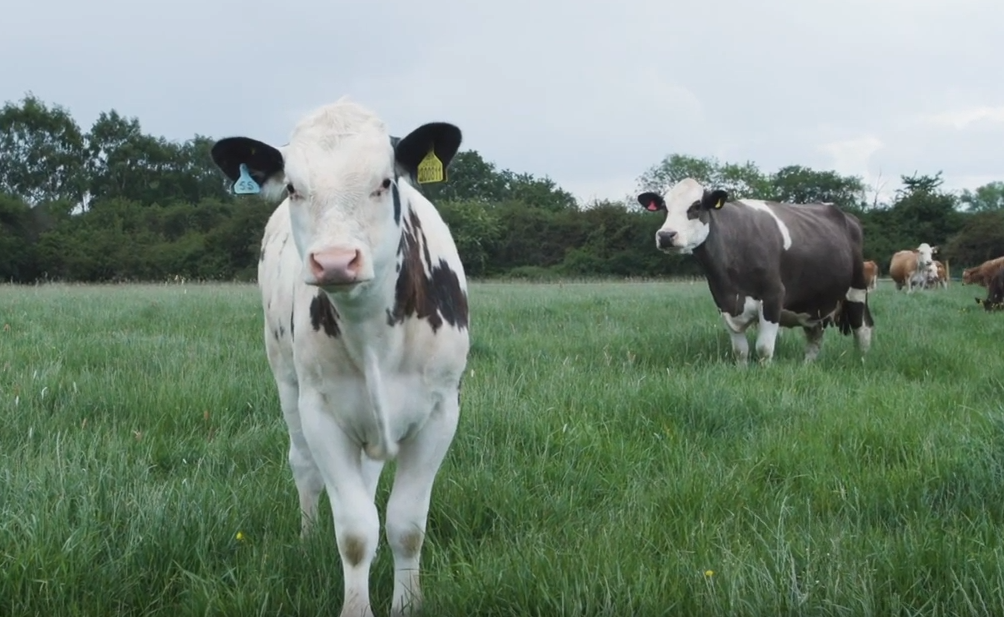 Today Sencrop's weather network in the UK includes over 250 stations across the UK and Ireland. But Andrew's experience with Sencrop began with a friend who was showing off his live weather data on his smartphone. Andrew found the simplicity and accessibility intriguing.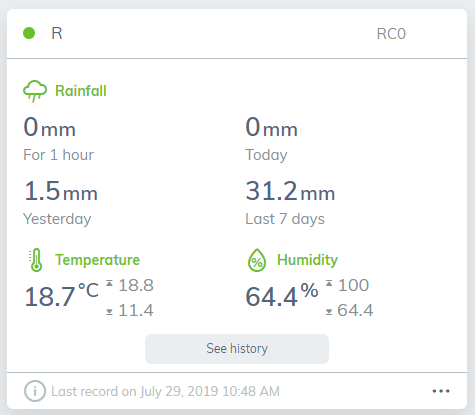 "I really like the idea of being able to look at weather data on my telephone, and also the fact that all the data's stored on the cloud means that you can't lose it and it won't disappear."
Personalized parameters
Now he has a station of his own and checks in on the app twice a week. Some of the features he enjoys are the personalized parameters which enable him to track cumulative rainfall, temperature and humidity. He simply chooses the time period that interests him and the app feeds him the information in an easy-to-read graph. He can export the information if he'd like, but everything is automatically stored on the cloud so the the can never be lost year after year.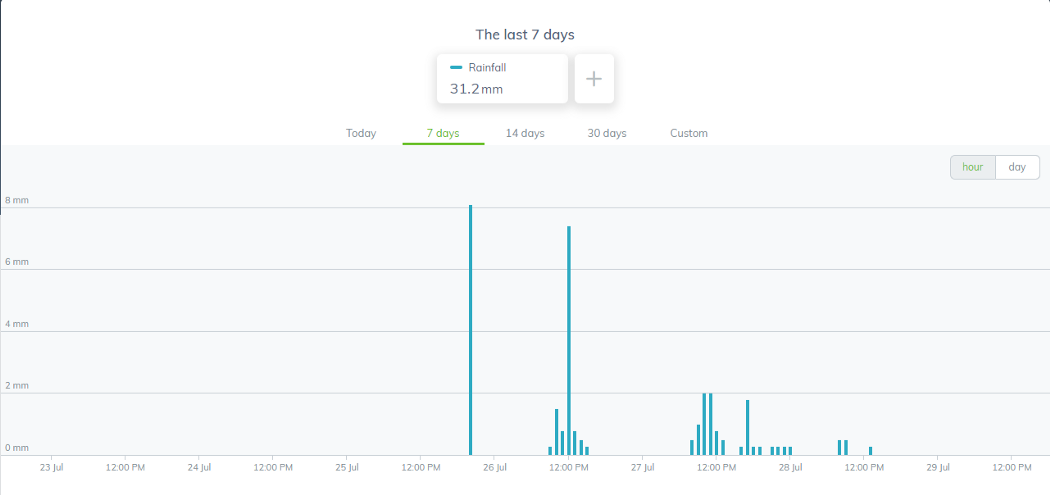 Another advantage? Real-time weather data from his very own fields. As his Raincrop station is set up on his farm, it records the actual weather his farm is experiencing at any given moment with high accuracy. Andrew notes that other weather services can't offer the same precision and are left to estimate what temperature and rainfall might be, providing significantly less accurate results.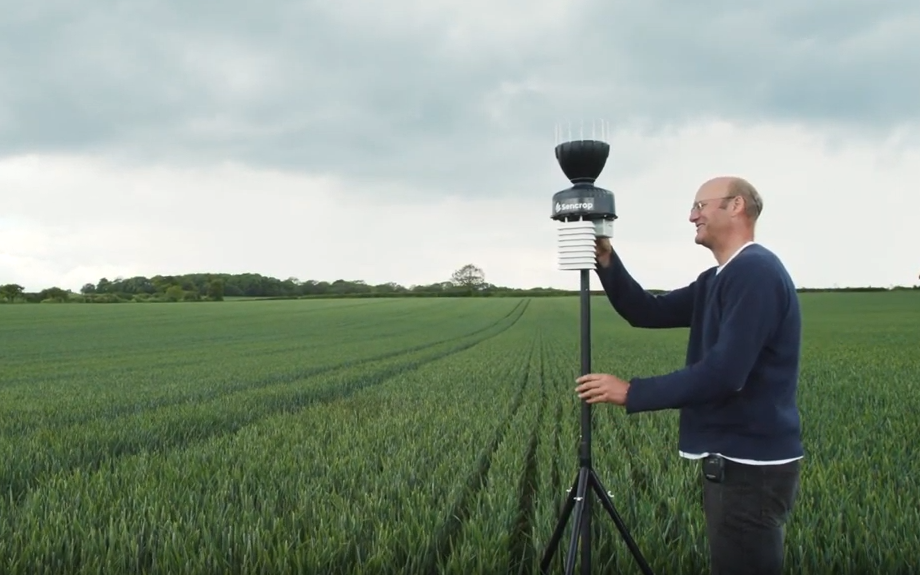 "It's just really useful at providing real weather data on your farm."
Thanks so much for letting us visit you at Finches Farm, Andrew! Best of luck to you for the rest of the season.
by Sencrop team