Sencrop, a leader in microclimate technology, raises $18 million in a funding round led by JVP to accelerate the digital and environmental revolution in agriculture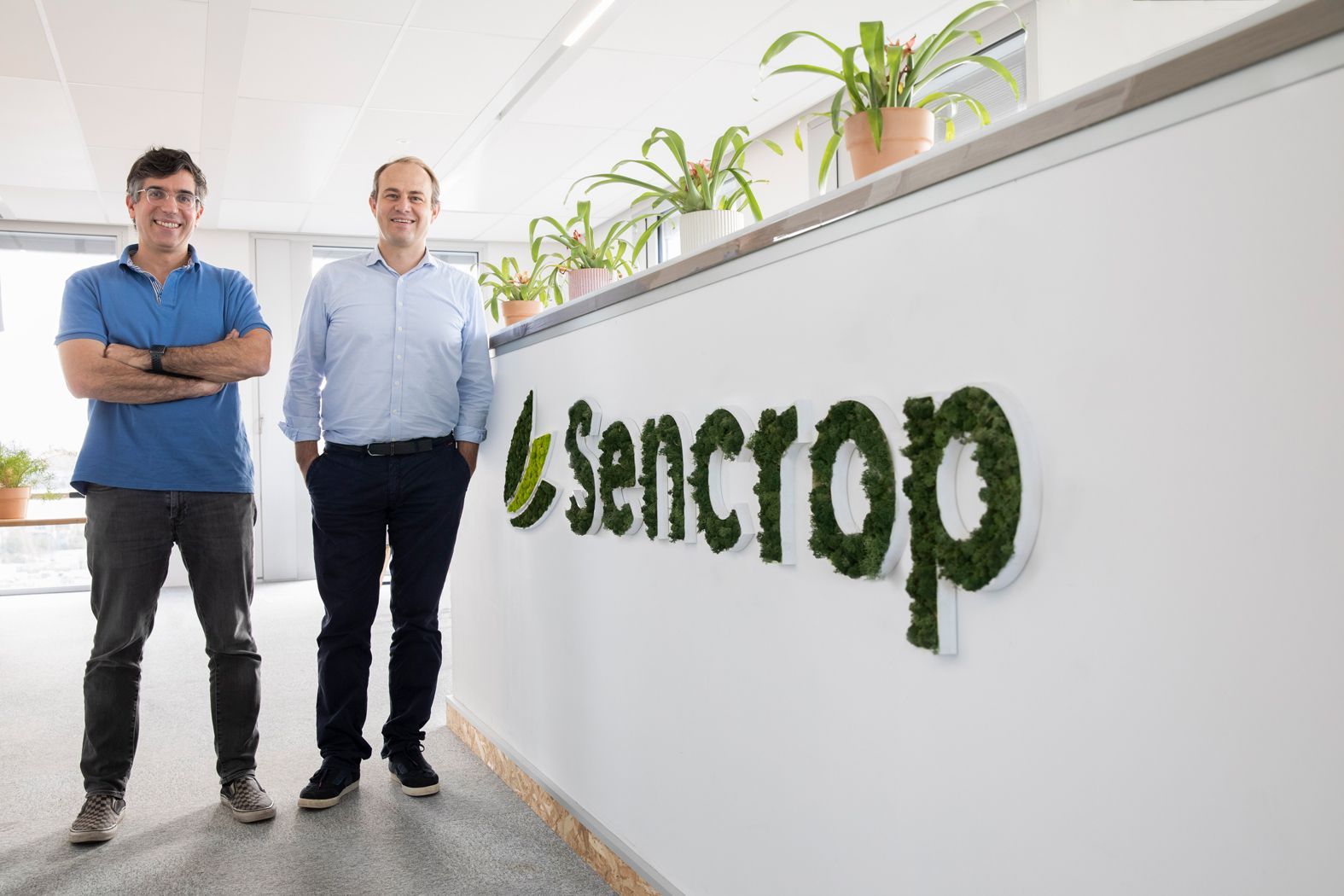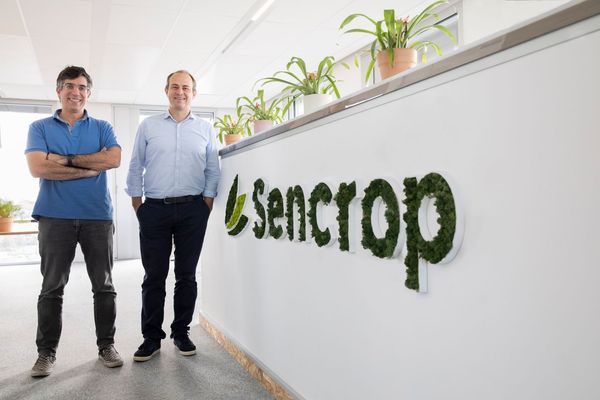 [Press Release] - France (Lille), 10 May 2022
Sencrop's data-driven precision app enables more than 20,000 farmers to have a crop-oriented vision of the weather conditions, disease and pest risks, and their irrigation needs.
Sencrop empowers farmers to make better decisions and reduce their crop risks, with a positive agro-environmental footprint.
The leading European company operates in over 20 countries and has offices in France (headquarters), UK, Netherlands, Germany, Spain and Italy. With the new investment, the company will open an extension in the International Foodtech Centre in the Galilee, Israel.
The United Kingdom offices were the first to be opened abroad in 2019, in the heart of East Anglia. Sencrop built its momentum quickly with more than 1,000 monthly users of the app to-date. Sencrop established a strong presence in the arable sector, and works today with major players in the agricultural and food industries such as: British Sugar, Birdseye, Syngenta, Fram Farmers and Affinity Water.
---
Sencrop, a major European ag-tech player in precision farming through its collaborative agro-weather solutions based on micro-climate, today announced an $18 million Series B fundraising round led by JVP, as part of the leading international VC fund's climate and foodtech initiative.
EIT Food - supported by the European Union, Stellar Impact - managed by Telos Impact, IRD Management and Sencrop's existing shareholders, including BPIfrance, Demeter IM and NCI Waterstart – are also taking part in the transaction.
This round will strengthen Sencrop's leadership in its core markets, accelerate its international expansion towards North America, and consolidate its trajectory on its journey to becoming the world leader in ag-tech.
Since its creation in 2016, the collaborative precision farming solution has been helping farmers limit their crop risks and make better day-to-day decisions for greater comfort, better yields and controlled environmental impact with a clear mission; to make precision farming accessible to all. In six years, the ag-tech start-up has become Europe's leader in field-connected solutions for all types of crops.
Erel Margalit, Founder and Executive Chairman of JVP and Margalit Startup City, testifies :
"From the first time we met Martin and Michael, the company's co-founders, we realised that this leading European company, with its next-generation micro-climate technology, has the ability to revolutionise the farmer's world. Using AI smart solutions, like a personal "waze" for the farmer's weather conditions, the farmer can maximise his crop quality in a very short time. Our investment in Sencrop is part of our wider vision to invest in companies that provide ground-breaking solutions to the world's most critical challenges. We are happy to join forces with Sencrop and support the team to bring its ground-breaking micro-climate technology to North America and the rest of the world markets."
Sencrop's sensors and platform enable more than 20,000 professionals to receive real-time and predictive information for their fields: Micro-climatic information, water stress, plant growth stages, disease or pest development conditions, and more. Well-informed by thousands of data points, farmers can optimise the use of inputs, for example by spraying only if the weather conditions are right or irrigating only if necessary. Furthermore, the app enables farmers to identify weather, water stress, pest and disease risks for their crops, including frost episodes and risk of mildew, and act accordingly.
"Sencrop's mission is to democratise precision farming and reduce crop risks for farmers," says Martin Ducroquet, Sencrop's co-founder and General Manager. "We have developed a unique microclimate technology which today allows more than 20,000 professionals - farmers, winegrowers, fruit growers, etc - to access ultra-precise and ultra-local information for better daily monitoring of their crops and in-field risks. The fundraising, led by JVP - a global reference player in ag-tech - opens up new prospects for international acceleration that will be supported by new impact investors, specialising in climate-tech."
"Sencrop's microclimate technology is now used on a daily basis by a large community of farmers in more than 20 countries," adds Michael Bruniaux, Sencrop's co-founder and CEO. "The reasons for this strong adoption lie in the simple, collaborative and impactful nature of our solution. As agricultural input prices are rising and weather is becoming even more unstable and critical, Sencrop enables farmers to make the best decisions every day to reduce crop risks and limit environmental impact, while increasing their profitability."
Based on an increasingly collaborative and open approach, Sencrop ensures that farmers need no longer be alone when facing certain challenges. Connected through networks, they can share the information gathered on their plots and help each other find solutions. Sencrop's activity is based on three pillars: (i) weather monitoring; (ii) anticipation of disease and pest risks; (iii) irrigation management.
Gadi Porat, JVP General Manager says:
"Sencrop is the only company that has the largest connected community of farmers in Europe, based on 20,000 customers who receive online data to help them achieve better results and maximise their yields. This new funding will enable Sencrop to expand this community globally, utilising more data to help more farmers."
---
Editors:
For further information please contact Olivia Cooper at Agri-hub on olivia@agri-hub.co.uk or call 01392 840009.
---
About Sencrop
Sencrop, an innovative ag-tech start-up founded in 2016 by Michael Bruniaux and Martin Ducroquet, has become the European leader in the space of 6 years. In 2020, Sencrop was ranked in the worldwide top 10 by AgFunder, reference media for start-ups, following its US$10 million fundraising in Series A. More than 20,000 farmers are already using its solution, and now it has 100 employees serving its customers in its European offices. Sencrop obtained a SIMA Innovation Award, strong recognition in the agricultural world, and a SIVAL silver medal. Note that Sencrop is also a member of the HardwareClub. www.sencrop.com
About JVP
JVP, founded in 1993 by Dr. Erel Margalit, is an internationally renowned VC fund. It is among the pioneering firms of the Israeli VC industry and has raised over $1.6bn. Over the years, JVP has built over 160 companies and has been listed numerous times by Preqin, as one of the top-10 consistently performing VC firms worldwide.  JVP has been instrumental in building some of the world's largest companies to emerge, facilitating 12 IPOs on NASDAQ, including CyberArk Software (NASDAQ: CYBR, $4.7 billion mkt. cap.), QLIK Technologies (NASDAQ: QLIK, then $4 billion mkt. cap.) as well as many large industry sales. Over the past decade, JVP has spearheaded the creation of international Centres of Excellence, including the AI and Media centre in Jerusalem, the Cyber centre in Beer Sheva, the Foodtech centre in the Galilee, and the International Cyber and FinTech centre in NYC, in partnership with NYC/EDC and the leading universities of the city. JVP is currently in the process of developing new centres of excellence in Europe, as well as in the Gulf, which will be a new chapter for Israeli technologies to engage with the region. www.jvpvc.com
About BPIfrance
Bpifrance finances companies – at each stage of their development – with loans, guarantees and equity. Bpifrance supports them in their innovation projects and internationally. Bpifrance also ensures their export activity through a wide range of products. Consulting, university, networking and acceleration programs for start-ups, small and mid-sized companies are also part of the offer to entrepreneurs. Thanks to Bpifrance and its 50 regional locations, entrepreneurs benefit from a close, unique and efficient contact to support them in facing their challenges.
More information on:  www.bpifrance.fr - https://presse.bpifrance.fr/
Press contact: Laure Schlagdenhauffen - laure.schlagdenhauffen@bpifrance.fr - 01 41 78 85 38
About Demeter IM
Demeter IM is a major European player in private equity for the energy and ecological transition. Its funds invest between 1 and 30 million euros to support companies in this sector at all stages of their development: Innovative start-ups, small companies and midcaps in strong growth as well as infrastructural projects. The Demeter IM team comprises 37 people based in Paris, Lyon, Bordeaux, Grenoble, Metz, Madrid and Düsseldorf, manages €1 billion and has made over 180 investments since 2005. The seed fund Demeter 6, investor in LIXO, was raised with the support of the Fonds National d'Amorçage (FNA) managed by Bpifrance Investissement in the framework of the "Programme d'Investissement d'Avenir" (PIA). For more information, please visit www.demeter-im.com
Contact Eric MARTY, Managing Partner : eric.marty@demeter-im.com
About NCI Waterstart
FPCI WaterStart Capital, the third innovation capital fund managed by NCI, has invested in seed and series A rounds comprising around 40 start-ups in the commercial acceleration phase. Established in Paris, Lyon, Lille, Rennes, and Rouen, NCI invests skills and equity in business creation, development and transfer projects. With more than €350 million under management, entrusted by public and private institutional investors as well as a community of around 100 entrepreneurs, NCI reconciles finance and economic impact on the territories.
Contact WaterStart Capital Yves GUIOL, Associate Director : y.guiol@n-ci.com
About Stellar Impact, managed by Telos Impact
Stellar Impact is a family-owned impact investment company active in the areas of food transition, plastic pollution and water. Telos Impact advises individuals, foundations, families and companies who wish to put their capital at the service of society and the environment. With offices in Belgium and France, Telos Impact is a leading European consultancy in Impact Investing and Venture Philanthropy with more than €150 million deployed over the past 5 years. stellar-impact.eu
About IRD Management
IRD Gestion mainly targets companies in the Hauts de France region, from start-ups to ETIs. IRD Gestion's investment vehicles invest, in equity, from €100K to €12M to support the takeover and development of companies. The team is made up of 15 professionals, including 12 experienced investors with an entrepreneurial spirit. Through its group, IRD GESTION offers its 145 holdings, currently in the portfolio, a platform of services including an accelerator, an employer grouping and expertise in human resources.
For more information: www.groupeird.fr
About EIT Food
EIT Food is a pan-European organisation focused on accelerating innovation to build a future-oriented food system that produces healthy and sustainable food for all. Supported by the European Union, EIT Food invests in projects, organisations and individuals that share their goals for a healthy and sustainable food system. To do that, EIT Food supports the development of agri-food start-ups to commercialise new technologies and products. EIT Food today has 25 companies in its investment portfolio, of which Sencrop has been a part since 2020. www.eitfood.eu/