Heavy rainfall sweeps across the UK: Major flooding reported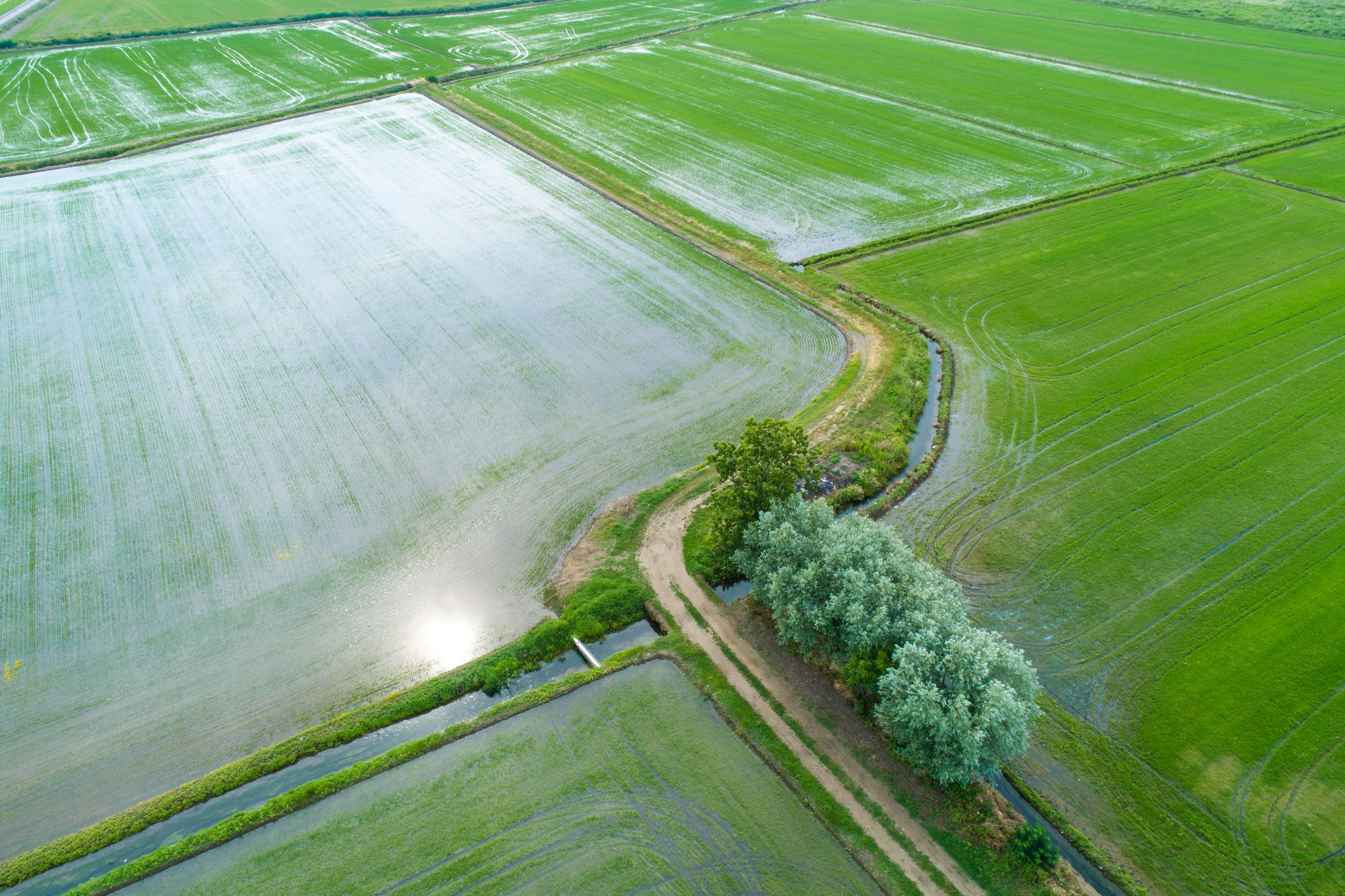 Heavy rainfall has hit the UK over the past few days causing extensive flooding. Many warnings have been issued across the country.
Copious amounts of rain and flooding has affected UK since the beginning of the year. The United Kingdom has been navigating the major disturbances caused by heavy wind and rain. As early as 9 January, heavy rainfall caused a significant rise in water levels across the UK's rivers. Flooding was quickly reported in many parts of Wales and England. The Met Office had issued numerous warnings for "persistent heavy rain". In total, almost 140 warnings were issued across Britain as authorities feared major flooding. The rainfall was particularly intense in the North West of England, but also in Wales. British forecasters predicted up to 80mm of rain in a few days, with up to 100mm in the Snowdonia mountain range.
On the Sencrop weather station network, heavy rainfall was recorded on several days. In one week, 112mm of rain fell in the Cardiff area, with just under 70mm in Northern Ireland.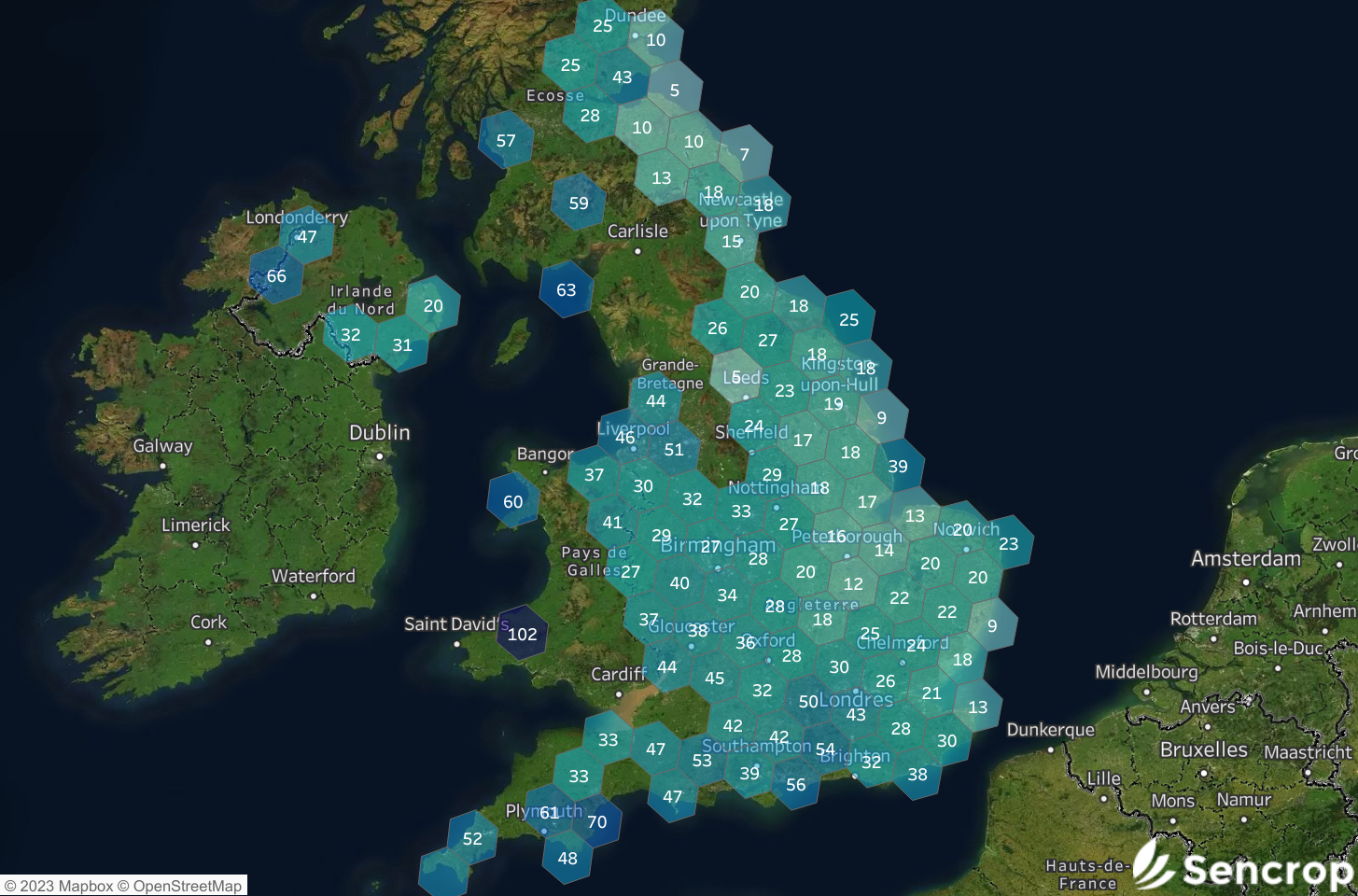 In Somerset, the town of Keynsham was particularly affected by rain during the week. In Wales, the town of Pontypridd was also badly affected by the intense and long-lasting rainfall. The River Taff burst its banks in Cardiff, again causing flooding. Scotland and Northern Ireland were also affected.
Impacts of flooding on crop farming
Floods have a devastating effect on farmers' livelihoods and crops. The UK government website issued over 163 possible alerts for flooding and 105 flood warnings on the 16th of January 2023. According to (DEFRA, 2000), Once a crop is flooded, the soil cannot absorb anymore rainfall. This leads to reduced soil conditions and thus leads to increased runoff to surface waters. This ultimately delays the reduction of crop harvests and decreases the oxygen and nutrients found within the soil in order to allow them to successfully grow. Crops are also more susceptible to damage if the temperature is high, this can decrease the chances of its survival by 50% during the flooding period.
Solutions to flooding
There are many solutions farmers can implement in order to reduce the damage done to crops from floods:
Planting trees in upland areas and keeping soils covered can be a vital solution to flood prevention. This reduces the run-off times of water to drastically affect farms.
Soil that is covered with vegetation such as mulch and crop residues are less susceptible to rainfall and ultimately reduce the chances of flooding. Therefore, the water flow is slowed down and has more time to infiltrate into the ground instead of creating a run off of the land.
Dikes can be an effective way of protecting crops from floods. Dikes are walls or barriers that are built in order to protect land from water damage. They can be built in inexpensive means with soil, sand bags, wood and boulders.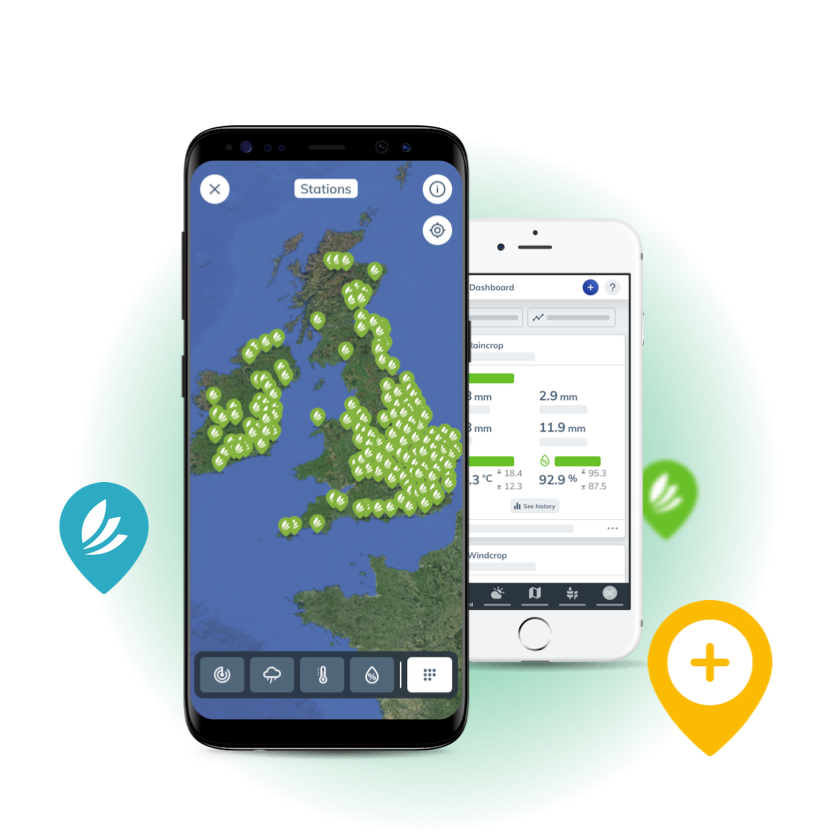 14 days to discover the Sencrop solution
Test the Sencrop weather application for free and keep track of upcoming weather conditions!
Try the application for 14 days