Weather forecast for the summer of 2023?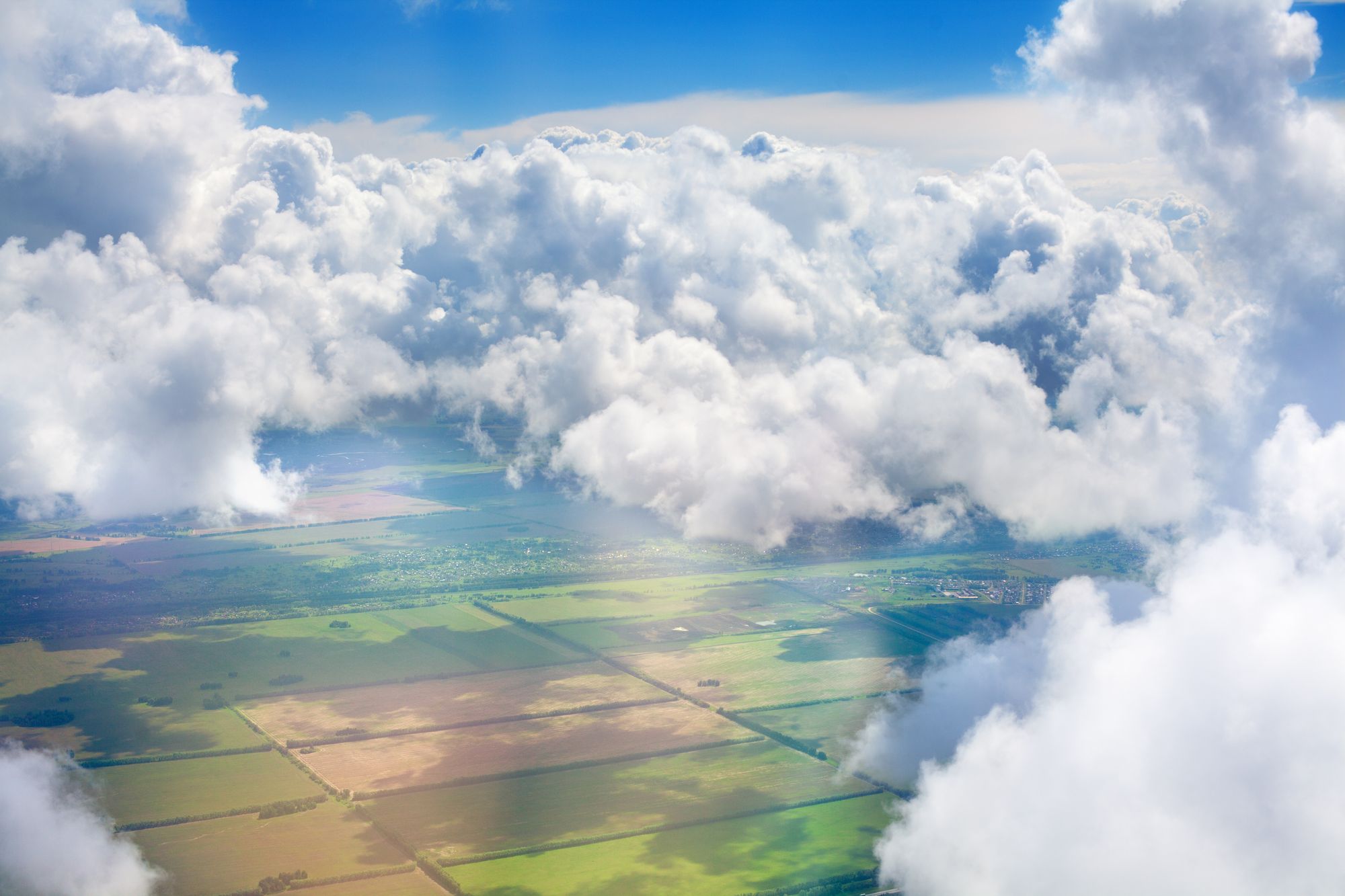 Like every year, "seasonal forecasts" are scrutinized by agricultural professionals. If these forecasts are of less interest in the winter period, they are for some essential in the warm season.
It will soon be a year since the summer of 2022. It was the hottest summer ever recorded in Europe. For the first time, temperatures reached and exceeded 40°C in the UK. But will the summer of 2023 break records again? Will it be dry and hot? Could there be more rain?
Above-average rainfall?
According to the latest weather model data, the likelihood of above-seasonal average rainfall is increasing over June, July and August 2023. However, these expected above-average precipitation anomalies over the next quarter remain low. In a statement, Copernicus (the European meteorological agency) warns that "such rainfall amounts would not make a significant difference to the pre-existing drought conditions in these regions". Indeed, the drought is so severe in many parts of Europe that it would take an abundance of rainfall to make up for a backlog that has already lasted for many months.
This slight surplus of precipitation could be observed in Spain, in the south-east of France (including Corsica), as well as in part of Italy. For a large part of France, the whole of Germany, the Benelux countries and the United Kingdom, there is no clear majority scenario. Rainfall could therefore be close to normal.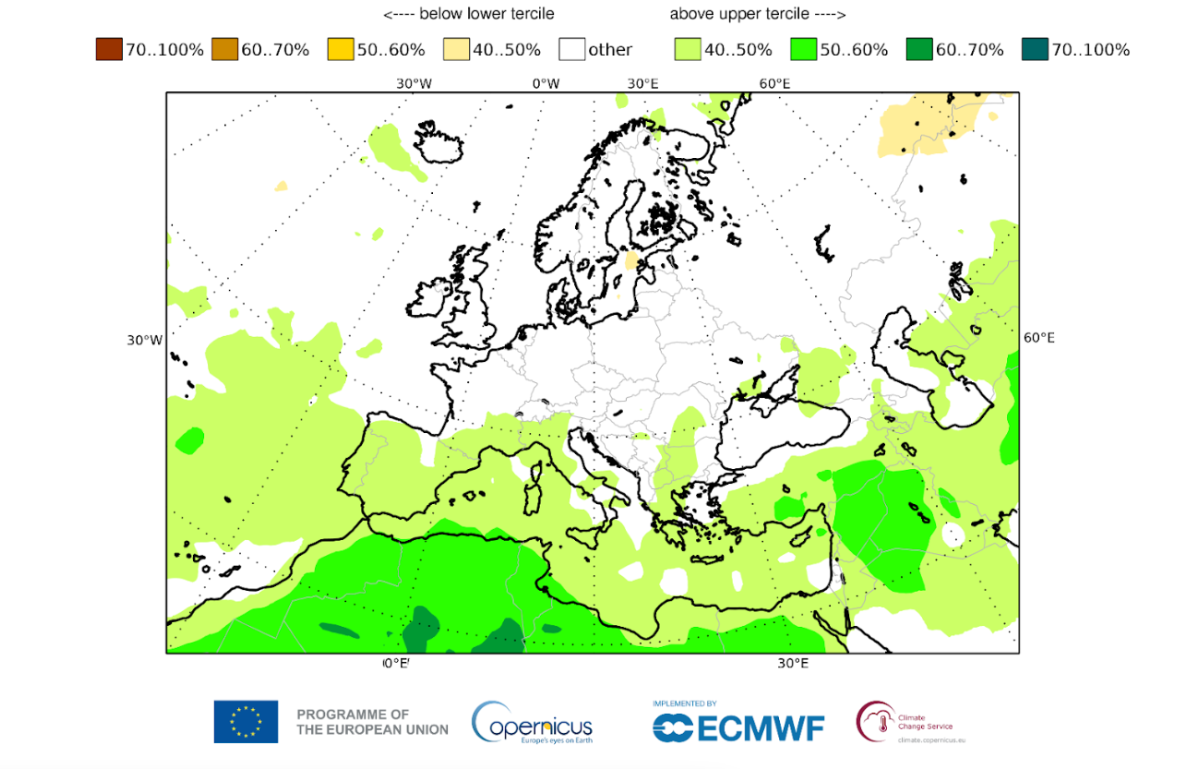 Temperatures, still increasing?
Once again, the whole of Europe is expected to experience above average seasonal values. Southern and Western Europe are mainly affected, covering large areas from the UK to France, Spain and Italy. The Benelux and Germany are also affected, but to a lesser extent.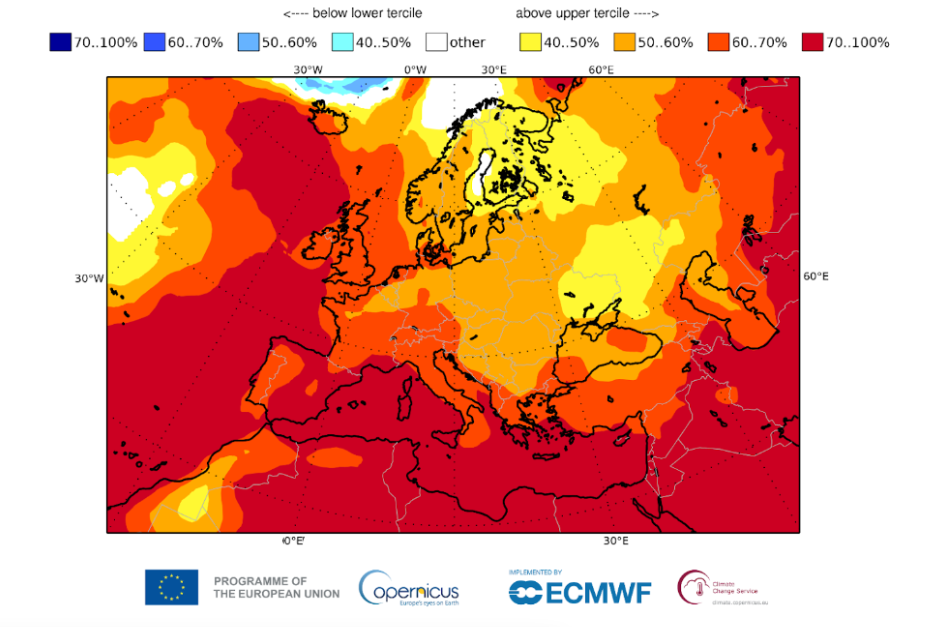 Beware of seasonal forecasts
As a reminder, the purpose of a seasonal forecast is to establish whether the next three months, and in this case the summer of 2023, will be wetter, drier, hotter or colder than the seasonal norm. Or, on the contrary, whether these parameters will be closer to the average.
However, these are not short-term forecasts that can be used to make an accurate weather forecast on a local or even national scale. Thus, the seasonal forecast is only a broad weather trend, indicating the most likely scenario for the next three months. Therefore, this data should be taken with caution, remembering that they are an average, a possibility, over a very wide area, including several countries and regions.
For accurate forecasts, follow the up to 7 day forecasts on your Sencrop app as well as the rain radar!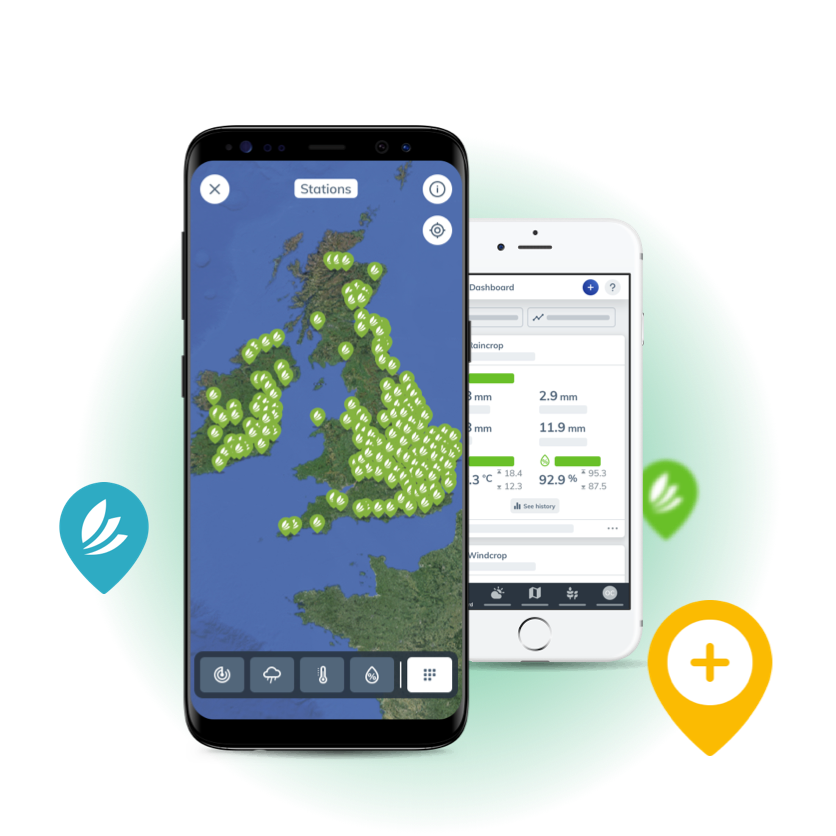 Discover the Sencrop solution
Create your profile, connect to a station close to your plots and benefit from a free trial, without obligation.
Try the application for 14 days