Sencrop assists farmers in managing disease and pest risks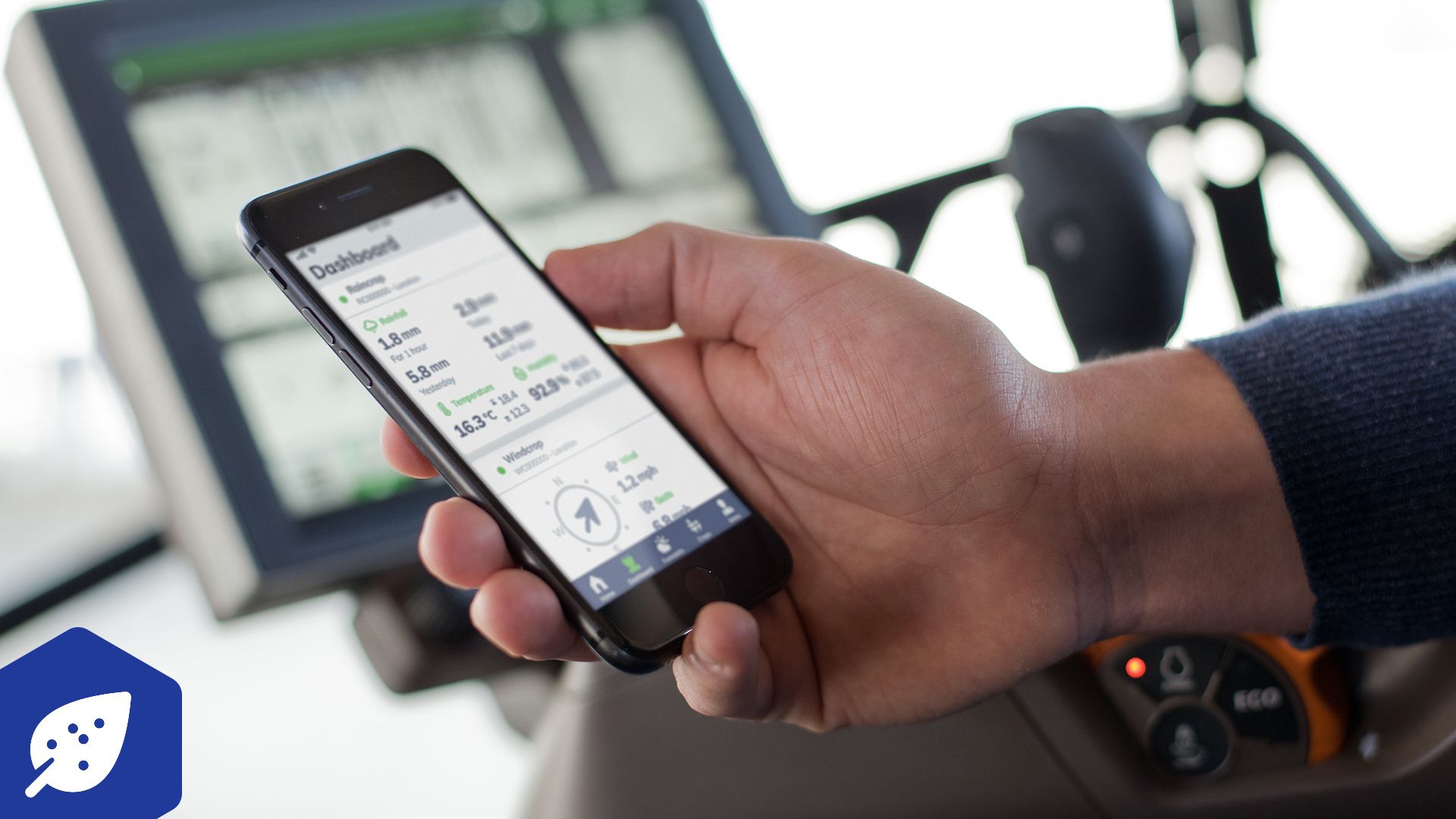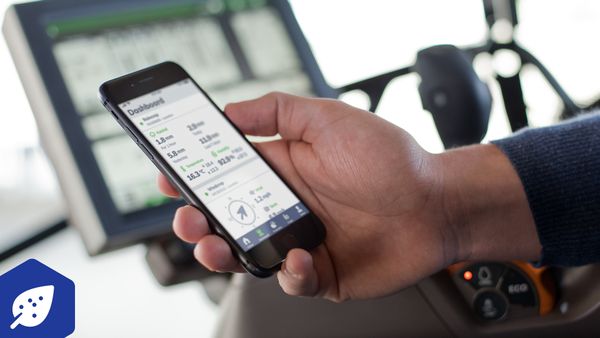 Agricultural production is subject to numerous risks of disease and pests. These develop in particular according to local meteorological factors and the type of crop.
In order to optimally protect crops, it is necessary to anticipate the risks. This is what allows you to optimise protection as well as the financial and environmental management of treatments. Sencrop supports you with its solution of connected weather stations and its application. You can then :
Follow the weather data of your plots to anticipate the risk and optimize your treatments.
Monitor agronomic indicators of disease and pest risk directly in the application.
Connect your local weather data to your decision support tools (DST), according to your type of crop.
Using weather data
The first level of use of Sencrop for disease and pest management is based on the use of weather data. Thanks to the weather stations connected directly to your plots, you can monitor rainfall, hygrometry, temperature, etc. This data will allow you to anticipate the risk of pests and diseases in your fields.
This weather data will also enable you to identify the best window for carrying out your phytosanitary treatments. Indeed, for a treatment to be effective and to limit the dispersion of the active ingredient, it is necessary to carry out the treatments in optimal conditions of wind, rainfall or temperature for example. Go here to find out more about how to optimise the effectiveness of your treatments.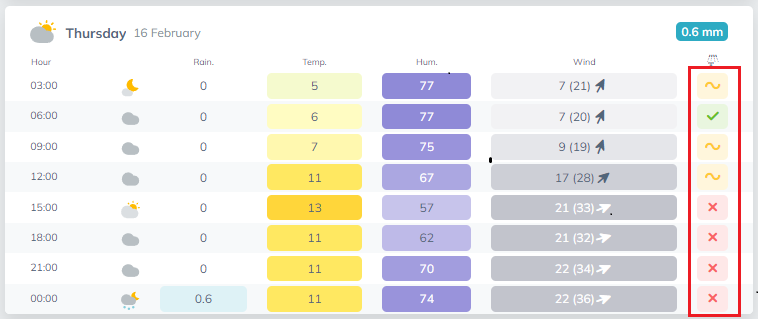 You can then set up treatment alerts in your application based on your weather data. This allows you to be alerted to conditions that are conducive to disease development or to identify the best time to spray.
While the use of meteorological data makes it possible to assess disease risks and optimise the application of treatments, Sencrop goes further in supporting farmers with agronomic indicators of disease risk as well as the connection to DSTs, which have appeared on the application in recent years.
The use of disease and pest risk indicators
Agronomic indicators are available directly in the application, from the plus plan. To do this, simply enter your crop in the dedicated tab. They are then accessible in the same way as other indicators and provide predictive information on the risks incurred by the crops and their development. The information is displayed in a simple and intuitive way. The farmer can then decide whether to take action or to contact an agricultural technician or his cooperative.
Available to Pro plan subscribers, and Plus for advanced features, these risk indicators change the game by simplifying the visualisation of your risks on a single platform.
👇
We have gathered below the agronomic indicators available from now on in the application.
Hutton criteria - potato blight
BBRO - UK - Cercospora betterave
Growing stage:
maize
flax
sunflower
sorghum
ISIP - disease risk in cereals
winter wheat : Septoria tritici - Yellow rust - Brown rust - Powdery mildew - DTR
winter barley : Powdery mildew - Net blotches - Ramularia - Leaf Blotch - Leaf rust
winter rye : Brown rust - Powdery mildew - Leaf Blotch
triticale : Yellow rust- Brown rust - Powdery mildew - Leaf Blotch
spring barley : Powdery mildew - Net blotches - Ramularia - Leaf Blotch - Leaf rust
Connecting to DSTs
DSTs are paying tools developed by leading players in the agricultural world. They allow the analysis of a situation, the adjustment of interventions or the definition of strategic choices, according to the detected risks. The advice given can be consulted outside the application, on the supplier's support. They integrate local weather data from the farmer's Sencrop stations.
👇
We have gathered below the DMOs for disease risk management by crop, available now in the application.
💡
Ask your network or distributor about the DSTs available to you.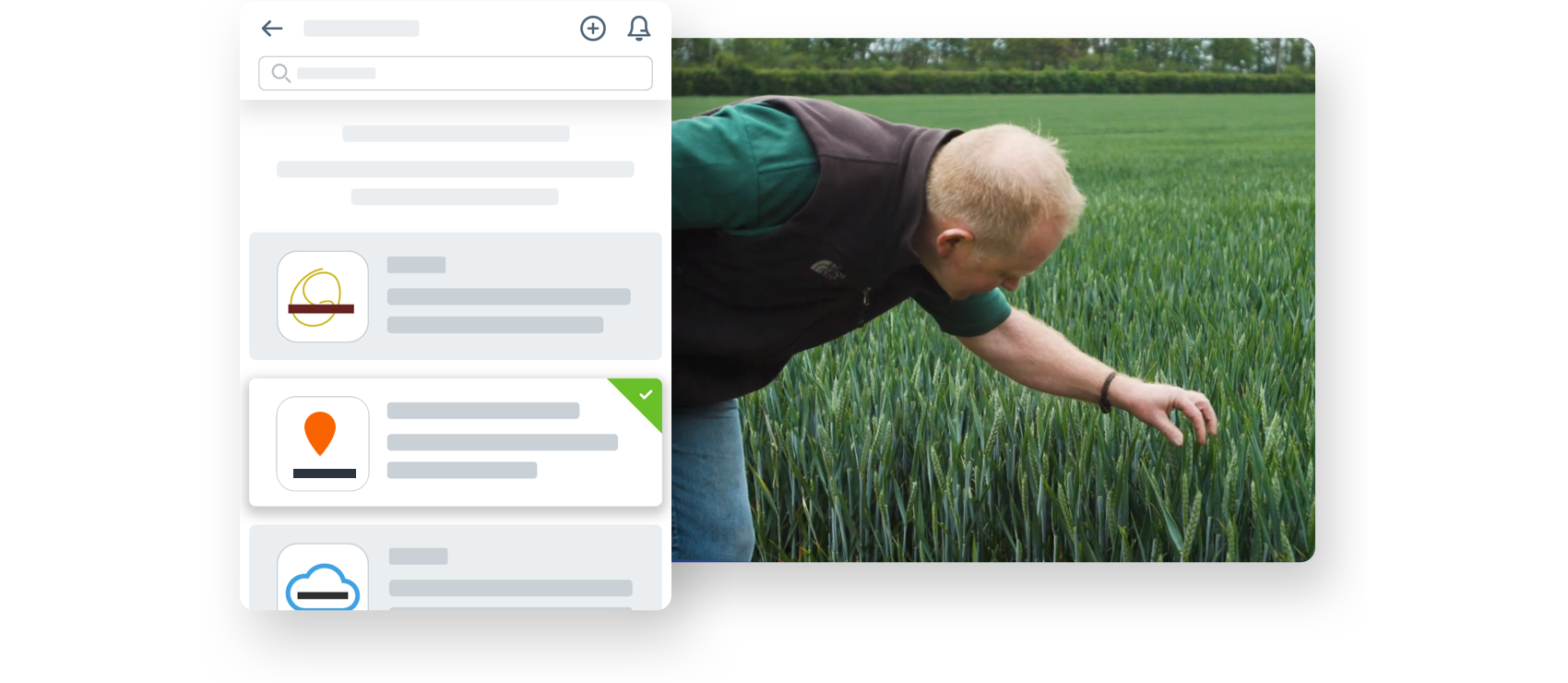 Discover our disease and pest features
Create your profile, connect to a station close to your plots and benefit from a free trial, without obligation.
Try the application for 14 days